Plans
Since I redesigned the lifter I've uploaded a video of how the new design should work. Its an AVI that can be downloaded here.
Here are some of the 3D mock up designs for Knuckle Up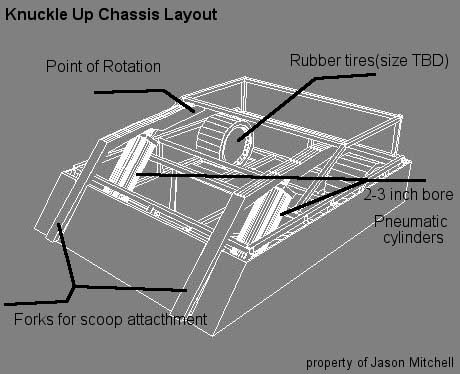 This image doesn't include the upper body nor does it include the scoop. Other internal components are also missing but mostly because they haven't been planned out yet.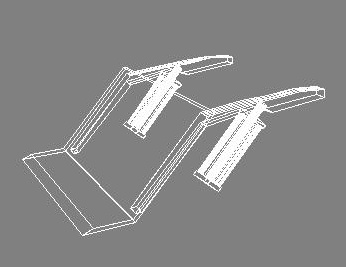 This is the cylinders and how I plan(as of now) to attach them to the forks.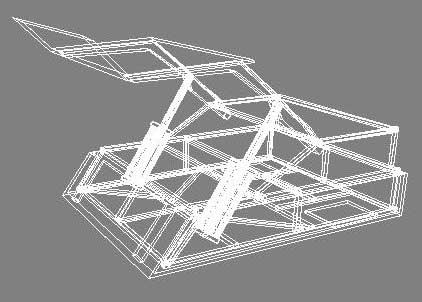 This is what I would like them to look like at full extention. Note the top body part isn't on so it won't be fully exposed as such.